From the journal of Steven H. Cullinane... 2007 July 16-31

---
Tuesday, July 31, 2007 7:11 AM
Aesthetics for Jesuits
Joke
The Guardian, July 26,
on a work by the
late playwright
George Tabori:

"... inspired satire, laced with Jewish and Christian polemics, sparkling wit and dazzlingly simple effects. For Golgotha a stagehand brings on three crosses. 'Just two,' says Jay. 'The boy is bringing his own.' Tabori often claimed that the joke was the most perfect literary form."
"When may we expect to have
something from you on the
esthetic question? he asked."

-- A Portrait of the Artist
as a Young Man
From The Gag
Seven - Eleven Dice
Throw a seven or eleven every time. Set consists of a pair of regular dice and another set that can't miss. A product of the S. S. Adams Company. Make your friends and family laugh with this great prank!
July 11, 2003
New York State Lottery

7-11 Evening Number: 000.


---
Tuesday, July 31, 2007 6:00 AM

For St. Ignatius Loyola's Day:

Italian Director Antonioni
Dies at 94

By THE ASSOCIATED PRESS
Published: July 31, 2007

Filed with The New York Times at 5:14 a.m. ET

"ROME (AP) -- Italian director Michelangelo Antonioni, best known for his movies 'Blow-Up' and 'L'Avventura,' has died, officials and news reports said Tuesday. He was 94.

The ANSA news agency said that Antonioni died at his home on Monday evening.

'With Antonioni dies not only one of the greatest directors but also a master of modernity,' Rome Mayor Walter Veltroni said in a statement.

In 1995, Hollywood honored Antonioni's career work-- 25 films and several screenplays-- with a special Oscar for lifetime achievement."


Related material:

"Zabriskie Point" (1970), a film by Antonioni.

"The name refers to Zabriskie Point in Death Valley, the location of the film's famous desert love scene, in which members of the Open Theatre simulate an orgy." --Wikipedia


Log24: The Word in the Desert


---
Monday, July 30, 2007 7:00 PM

Harry Potter and...



According to Wikipedia, the "Deathly Hallows" of the final Harry Potter novel are "three fictional magical objects that appear in the book."

The vertical line, circle, and triangle in the symbol pictured above are said to refer to these three magical objects.

One fan relates the "Deathly Hallows" symbol above, taken from the spine of a British children's edition of the book, to a symbol for "the divine (or sacred, or secret) fire" of alchemy. She relates this fire in turn to "serpent power" and the number seven:

Kristin Devoe at a Potter fan site:

"We know that seven is a powerful number in the novels. Tom Riddle calls it 'the most powerfully magic number.' The ability to balance the seven chakras within oneself allows the person to harness the secret fire. This secret fire in alchemy is the same as the kundalini or coiled snake in yogic philosophy. It is also known as 'serpent power' or the 'dragon' depending on the tradition. The kundalini is polar in nature and this energy, this internal fire, is very powerful for those who are able to harness it and it purifies the aspirant allowing them the knowledge of the universe. This secret fire is the Serpent Power which transmutes the base metals into the Perfect Gold of the Sun.

It is interesting that the symbol of the caduceus in alchemy is thought to have been taken from the symbol of the kundalini. Perched on the top of the caduceus, or the staff of Hermes, the messenger of the gods and revealer of alchemy, is the golden snitch itself! Many fans have compared this to the scene in The Order of the Phoenix where Harry tells Dumbledore about the attack on Mr. Weasley and says, 'I was the snake, I saw it from the snake's point of view.'

The chapter continues with Dumbledore consulting 'one of the fragile silver instruments whose function Harry had never known,' tapping it with his wand:
The instrument tinkled into life at once with rhythmic clinking noises. Tiny puffs of pale green smoke issued from the minuscule silver tube at the top. Dumbledore watched the smoke closely, his brow furrowed, and after a few seconds, the tiny puffs became a steady stream of smoke that thickened and coiled into he air... A serpent's head grew out of the end of it, opening its mouth wide. Harry wondered whether the instrument was confirming his story; He looked eagerly at Dumbledore for a sign that he was right, but Dumbledore did not look up.

"Naturally, Naturally," muttered Dumbledore apparently to himself, still observing the stream of smoke without the slightest sign of surprise. "But in essence divided?"

Harry could make neither head not tail of this question. The smoke serpent, however split instantly into two snakes, both coiling and undulating in the dark air. With a look of grim satisfaction Dumbledore gave the instrument another gentle tap with his wand; The clinking noise slowed and died, and the smoke serpents grew faint, became a formless haze, and vanished.
Could these coiling serpents of smoke be foreshadowing events to come in Deathly Hallows where Harry learns to 'awaken the serpent' within himself? Could the snake's splitting in two symbolize the dual nature of the kundalini?"


---
Monday, July 30, 2007 9:00 AM
Nine is a Vine, continued:
"But not, perhaps,
in the Garden of Apollo":




-- "Garden Party" --
Log24, April 9, 2007
Related material:
"When, on the last day of February 1953 Francis told her excitedly of the double helix discovery, she took no notice: 'He was always saying that kind of thing.' But when nine years later she heard the news of the Nobel Prize while out shopping, she immediately rushed to the fishmonger for ice to fill the bath and cool the champagne: a party was inevitable."
-- Matt Ridley on Odile Crick (The Independent, July 20, 2007), who drew what "may be the most famous [scientific] drawing of the 20th century, in that it defines modern biology," according to Terrence J. Sejnowski, a neuroscientist at the Salk Institute for Biological Studies in La Jolla quoted by Adam Bernstein in The Washington Post, July 21, 2007
See also "Game Boy"
(Log24 on the Feast
of the Transfiguration--
August 6, 2006):
---
Monday, July 30, 2007 8:00 AM
Eight is a Gate, continued:
"Her graceful drawing of the double-helix structure of DNA with intertwined helical loops has become a symbol of the achievements of science and its aspirations to understand the secrets of life. The image represents the base pairs of nucleic acids, twisted around a center line to show the axis of the helix. Terrence J. Sejnowski, a neuroscientist at the Salk Institute for Biological Studies in La Jolla, where Francis Crick later worked, said: 'Mrs. Crick's drawing was an abstract representation of DNA, but it was accurate with regard to its shape and size of its spacing.
'The models you see now have all the atoms in them,' Sejnowski said. 'The one in Nature was the backbone and gave the bare outline. It may be the most famous [scientific] drawing of the 20th century, in that it defines modern biology.'"
-- Adam Bernstein in
The Washington Post, July 21, 2007


---
Monday, July 30, 2007 7:59 AM
Final Arrangements, continued:
---
Monday, July 30, 2007 7:00 AM
Seven is Heaven, continued:
---
Sunday, July 29, 2007 9:00 AM
Nordic Truth, continued:
---
Sunday, July 29, 2007 8:00 AM

Jewish Fiction, continued:

previous entry featured contemptibly mediocre Jewish fiction. In contrast, here is a passage from first-rate Jewish fiction-- the little boy and little girl of E. L. Doctorow's Ragtime:

"Their desire for each other's company was unflagging. This was noted with amusement by the adults. They were inseparable until bedtime but uncomplaining when it was announced. They ran off to their separate rooms with not a glance backward. Their sleep was absolute. They sought each other in the morning. He did not think of her as beautiful. She did not think of him as comely. They were extremely sensitive to each other, silhouetted in a diffuse excitement, like electricity or a nimbus of light, but their touching was casual and matter-of-fact. What bound them to each other was a fulfilled recognition which they lived and thought within so that their apprehension of each other could not be so distinct and separated as to include admiration for the other's fairness. Yet they were beautiful, he in his stately blond thoughtfulness, she a smaller, darker, more lithe being, with flash in her dark eyes and an almost military bearing. When they ran their hair lay back from their broad foreheads. Her feet were small, her brown hands were small. She left imprints in the sand of a street runner, a climber of dark stairs; her track was a flight from the terrors of alleys and the terrible crash of ashcans. She had relieved herself in wooden outhouses behind the tenements. The tails of rodents had curled about her ankles. She knew how to sew with a machine and had observed dogs mating, whores taking on customers in hallways, drunks peeing through the wooden spokes of pushcart wheels. He had never gone without a meal. He had never been cold at night. He ran with his mind. He ran toward something. He was unencumbered by fear and did not know there were beings in the world less curious about it than he. He saw through things and noted the colors people produced and was never surprised by a coincidence. A blue and green planet rolled through his eyes."


---
Sunday, July 29, 2007 7:59 AM
Variations on Truth and Fiction
---
Saturday, July 28, 2007 6:15 AM

Tabori's Wit:



"... he triumphed again with The Goldberg Variations. Mr Jay, assisted by Goldberg, a concentration camp survivor, is rehearsing a montage of biblical scenes in Jerusalem. It is inspired satire, laced with Jewish and Christian polemics, sparkling wit and dazzlingly simple effects. For Golgotha a stagehand brings on three crosses. 'Just two,' says Jay. 'The boy is bringing his own.' Tabori often claimed that the joke was the most perfect literary form."


---
Thurs, July 26, 2007 4:00 AM
Lottery Hermeneutics, continued:
57:



"The author takes the place of the omniscient narrator. He heightens the tension by using striking dialogue. To decrease the tension he uses some light forms of comedy, like the commands for the Dobermans of the little boy: 'Ketchup' for retreating, 'Pickles' for attacking, and 'Mustard' for killing."


Log24 on 2/25, 2007
:
"I caught the sudden look
of some dead master...."
-- T. S. Eliot,
Four Quartets
---
Wednesday, July 25, 2007 9:00 AM
Variations:
George Tabori
"BERLIN (AP) -- Hungarian-born playwright and director George Tabori, a legend in Germany's postwar theater world whose avant-garde works confronted anti-Semitism, died Monday [July 23, 2007]. He was 93.
Tabori, who as recently as three years ago dreamed of returning to stage to play the title role in Shakespeare's 'King Lear,' died in his apartment near the theater, the Berliner Ensemble said Tuesday, noting that friends and family had accompanied him through his final days. No cause of death was given.
Born into a Jewish family in Budapest on May 24, 1914, Tabori fled in 1936 to London, where he started working for the British Broadcasting Corp., and became a British citizen. His father, and other members of his family, were killed at Auschwitz.
Tabori moved to Hollywood in the 1950s, where he worked as a scriptwriter, most notably co-writing the script for Alfred Hitchcock's 1953 film, 'I Confess.'
He moved to Germany in the 1970s and launched a theater career that spanned from acting to directing to writing. He used sharp wit and humor in his plays to examine the relationship between Germany and the Jews, as well as attack anti-Semitism.
Among his best-known works are 'Mein Kampf,' set in the Viennese hostel where Adolf Hitler lived from 1910-1913, and the 'Goldberg Variations,' both dark farces that poke fun at the Nazis."

From Year of Jewish Culture:

"The year 2006 marks the 100th anniversary of the establishment of the Jewish Museum in Prague."

From the related page Programme (October-December):

"Divadlo v Dlouhé
George Tabori: GOLDBERGOVSKÉ VARIACE / THE GOLDBERG VARIATIONS, 19 October, 7 p.m. A comedy on creation and martyrdom."

Theme
(Plato, Meno)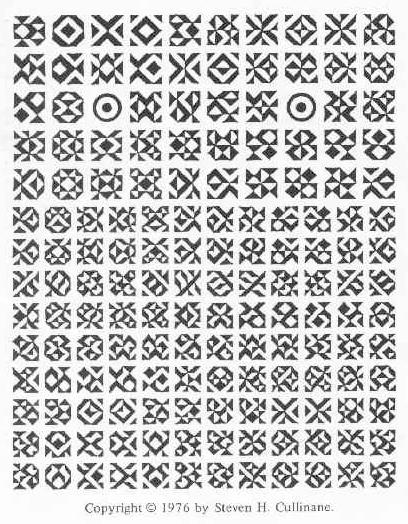 Click on "variations" above
for some material on
the "Goldberg Variations"
of Johann Sebastian Bach.

---
Tuesday, July 24, 2007 7:11 AM

Quotations for...


For more on magic, mysticism, and the Platonic "source of all images," see Scott McLaren on "Hermeticism and the Metaphysics of Goodness in the Novels of Charles Williams." McLaren quotes Evelyn Underhill on magic vs. mysticism:

The fundamental difference between the two is this: magic wants to get, mysticism wants to give [...] In mysticism the will is united with the emotions in an impassioned desire to transcend the sense-world in order that the self may be joined by love to the one eternal and ultimate Object of love [...] In magic, the will unites with the intellect in an impassioned desire for supersensible knowledge. This is the intellectual, aggressive, and scientific temperament trying to extend its field of consciousness [...] (Underhill 84; see also 178ff.)

-- Underhill, Evelyn. Mysticism: A Study in the Nature and Development of Man's Spiritual Consciousness. New York: Dutton, 1911.
For more on what Bloom calls the "Will-to-Power over nature," see Faust in Copenhagen and the recent (20th- and 21st-century) history of Harvard University. These matters are also discussed in "Log24 - Juneteenth through Midsummer Night."

For more on what Underhill calls "the intellectual, aggressive, and scientific temperament trying to extend its field of consciousness," see the review, in the August 2007 Notices of the American Mathematical Society, of a book by Douglas Hofstadter-- a writer on the nature of consciousness-- by magician Martin Gardner.


---
Monday, July 23, 2007 8:00 AM
8:00 AM - The Rock
---
Monday, July 23, 2007 7:59 AM
7:59 AM - The Philosopher's Stone
---
Saturday, July 21, 2007 9:45 AM

For Hemingway's birthday:

Death of a Nominalist

"All our words from loose using have lost their edge." --Ernest Hemingway

(The Hemingway quotation is from the AP's "Today in History" on July 21, 2007; for the context, see Death in the Afternoon.)

Today seems as good a day as any for noting the death of an author previously discussed in Log24 on January 29, 2007, and January 31, 2007.

Joseph Goguen died on July 3, 2006. (I learned of his death only after the entries of January 2007 were written. They still hold.)

Goguen's death may be viewed in the context of the ongoing war between the realism of Plato and the nominalism of the sophists. (See, for instance, Log24 on August 10-15, 2004, and on July 3-5, 2007.)

Joseph A. Goguen, "Ontology, Society, and Ontotheology" (pdf):

"Before introducing algebraic semiotics and structural blending, it is good to be clear about their philosophical orientation. The reason for taking special care with this is that, in Western culture, mathematical formalisms are often given a status beyond what they deserve. For example, Euclid wrote, 'The laws of nature are but the mathematical thoughts of God.' Similarly, the 'situations' in the situation semantics of Barwise and Perry, which resemble conceptual spaces (but are more sophisticated-- perhaps too sophisticated), are considered to be actually existing, real entities [23], even though they may include what are normally considered judgements.5 The classical semiotics of Charles Sanders Peirce [24] also tends towards a Platonist view of signs. The viewpoint of this paper is that all formalisms are constructed in the course of some task, such as scientific study or engineering design, for the heuristic purpose of facilitating consideration of certain issues in that task. Under this view, all theories are situated social entities, mathematical theories no less than others; of course, this does not mean that they are not useful."

5 The "types" of situation theory are even further removed from concrete reality.

[23] Jon Barwise and John Perry. Situations and Attitudes. MIT (Bradford), 1983.
[24] Charles Sanders Peirce. Collected Papers. Harvard, 1965. In 6 volumes; see especially Volume 2: Elements of Logic.

From Log24 on the date of Goguen's death:
Requiem for a clown:

"At times, bullshit can only be
countered with superior bullshit."

-- Norman Mailer

This same Mailer aphorism was quoted, along with an excerpt from the Goguen passage above, in Log24 this year on the date of Norman Mailer's birth. Also quoted on that date:

Sophia. Then these thoughts of Nature are also thoughts of God.

Alfred. Undoubtedly so, but however valuable the expression may be, I would rather that we should not make use of it till we are convinced that our investigation leads to a view of Nature, which is also the contemplation of God. We shall then feel justified by a different and more perfect knowledge to call the thoughts of Nature those of God....

Whether the above excerpt-- from Hans Christian Oersted's The Soul in Nature (1852)-- is superior to the similar remark of Goguen, the reader may decide.


---
Thursday, July 19, 2007 10:31 AM
Hocus Pocus and...
Volta da Morte:
Friday the 13th
TV listing from Brazil
for Friday, Jan. 13th, 2006:
Veja quais são os melhores filmes
DESTA SEMANA na TV!


Sexta, 13 de Janeiro

Abracadabra
(SBT, 22h30
Hocus Pocus, de Kenny Ortega. Com Bette Midler, Sarah Jessica Parker e Kathy Najimy. EUA, 1993, cor, 102 min. Terror - Dois jovens irmãos, na noite de Halloween, entram na velha casa das bruxas, e sem saber, trazem duas bruxas de volta da morte. Decididas a se tornarem imortais, elas precisarão, para isso, roubar vidas de crianças.


-- http://www.jornalonorte.com.br/
especial/tvearte/noticias/?10096
Related material:
If Cullinane College
were Hogwarts,

Friday the 13th
of January, 2006,

and
---
Thursday, July 19, 2007 2:00 AM
Found in Translation:
Death Flight

Lord Voldemort (in French vol de mort meaning "flight of death" or "steals of/in death," in Portuguese volta da morte meaning "return from death") made his debut in Harry Potter and the Philosopher's Stone.

-- Wikipedia folk etymology; corrected, but may still contain errors.

Related material: Yesterday's entries and the remarks from Porto Alegre, Brazil, quoted here on January 25, 2005.


---
Wednesday, July 18, 2007 6:28 PM
Varieties of Religious Experience:
---
Wednesday, July 18, 2007 7:03 AM
Lottery Phenomenology:
---
Tuesday, July 17, 2007 7:00 AM
Latin Mass:
---
Monday, July 16, 2007 8:06 AM

Short Story:


From an article (full version contains spoiler) on Bridge to Terabithia:

"In the book, a girl named Leslie Burke moves in next door to a chore-ridden farm boy, Jess Aarons, and imagines for him a kingdom she names Terabithia. Over a fall and winter, they ride the bus home from school together (sharing a seat in spite of catcalls from schoolmates), dump their backpacks at the edge of the road, and run across an empty field to the edge of a creek bed, where 'someone long forgotten had hung a rope.' They use the rope to swing across the gully into Terabithia, a wooded glade that Leslie makes magic...."


From Bridge to Terabithia:
"I know"-- she was getting excited-- "it could be a magic country like Narnia, and the only way you can get in is by swinging across on this enchanted rope." Her eyes were bright. She grabbed the rope. "Come on," she said.

LOS ANGELES -

Roger Cardinal Mahony

, leader of the Los Angeles Catholic Archdiocese, the nation's largest, apologized yesterday for what he called a "terrible sin and crime" as the church confirmed it would pay a record $660 million to people sexually abused by priests.

"Don't it always seem to go

that you don't know

what you've got

till it's gone"

--

Joni Mitchell
---